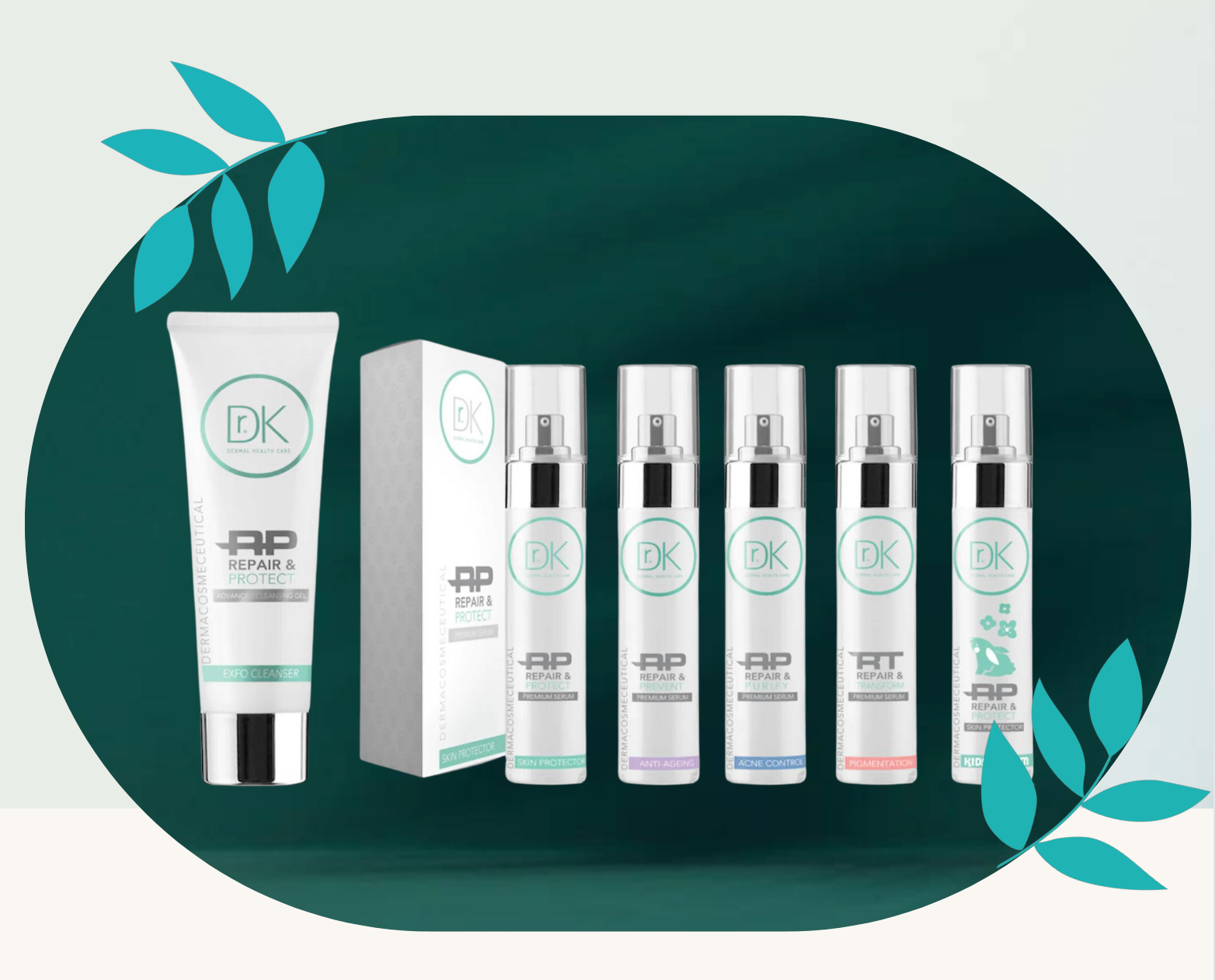 Sep 27 , 2023
DrK® Dermal Health Care is a medi-cosmeceutical brand that pioneers the science behind optimum skin health. Over the past few years inflammatory disorders like allergies and eczemas have rapidly increased. Discomfort, fragility, dehydration, scaliness and redness are all characteristics of sensitive skin that is lacking an effective defence system. Dr K has been introduced to Essential Beauty with compromised skin in mind - think eczema, dermatitis, inflammatory acne, rosacea anything with an impaired barrier function.
Your skin barrier has several functions.
It protects you from:
Pollutions
Ultraviolet rays
Irritation, inflammation, and infection
Dehydration
Toxins
Your skin barrier regulates water loss from the inside out, retains moisture, and keeps you hydrated. It also blocks entry to most things you put on your skin. If your skin barrier is damaged, it can lead to all sorts of problems like dry, itchy, or flaky skin. Or it could play a role in conditions like eczema and psoriasis.
I see many things in salon that cause damage to the skin barrier. These can include purchasing the wrong products, and using too many acids on the skin. We do not need to scrub our most outer and protective layer away - we need to look after our skin barrier!
Other factors that can affect your skin barrier include:
A change in our environment 
Allergens, irritants, and pollutants
Smoking
Too much sun exposure
Hot baths or showers
Harsh soaps or detergents
Poor skin care
Cuts or injuries
Eating lots of unhealthy foods
Over washing or exfoliating
Certain medications, like steroids
Mental or physical stress
Lack of sleep
Family history of skin conditions
Aging
The DrK® Dermal Health Care range consists of a unique blend of active ingredients that will restore sensitive skin and help to prevent further damage. The DrK® Dermal Health Care Premium Serums also treat the main skin conditions like acne, pigmentation, ageing and sensitive skin.
Additionally, I offer a DR K Repair and Protect post biotic enzyme treatment in salon. This is an essential treatment for highly compromised, sensitive skin. Using a combination of postbiotics and enzymes, this delicate facial helps to prevent dehydration and rebuild a healthy skin microbiome. This is an ideal facial for people suffering from rough, dry and dull skin. If you feel that your skin is suffering from congestion, acne, redness and/or sensitivity then this entry level enzyme treatment is going to be a life saver.
Whilst your skin is compromised, this in-salon treatment can definitely be a regular go-to to get your skin back on track. It is perfect for a one of facial and is great for teenage skin too. Best results come from a course of at least 3 – 4 treatments every 3 weeks.
70% of your results are obtained with home care product and consistency, 30% is your in salon treatments, combine them both to get optimum results.
View my Dr K range online, or get in touch to find out more!
---